Consultants in body corporate services solutions in Cape Town we have over two decades experience in managing high-quality services for installing, fixing or maintenance tasks involved with body corporates and body corporate maintenance and management.
Our company has the skilled staff with extensive knowledge in handling the many requirements that management agents and body corporate services demands. Our developments and work history extends from major retail buildings an complexes to industrial and plant facilities and anything in-between. From new instalments to routine maintenance and one time fixes.
Managing a body corporate comes with its own set of challenges and complexities. From maintenance tasks to necessary renovations, it requires a diverse skill set to manage properties effectively. That's where we come in. With over 20 years of experience, we are your go-to consultants for all body corporate services in Cape Town. From retail complexes to industrial facilities, we've got all your needs covered.
Why Choose Us?
Extensive Experience
With over two decades in the business, our skilled staff have the in-depth knowledge required to handle the multi-faceted needs of body corporates and management agents.
Versatility
Our project history is as diverse as it is long, extending from major retail buildings and complexes to industrial and plant facilities.
Comprehensive Services
From new installations to routine maintenance and one-time fixes, we offer a full spectrum of services tailored to the needs of body corporates and management agents.
Our Services
Waterproofing Services
From roofs to basements, our waterproofing services ensure that your properties stay dry and free from water damage.
Plaster Repairs
Our experts can address and repair any plaster damages, ensuring that your walls look as good as new.
Roof Cleaning
Regular roof cleaning is essential for the longevity of your property. We provide top-notch roof cleaning services that protect your investment.
Renovation & Redecoration
From minor facelifts to major overhauls, our renovation and redecoration services can breathe new life into your properties.
Scaffolding Access
Whether it's for repairs or construction, our scaffolding services ensure that all tasks are carried out safely and efficiently.
Maintenance Programs
Regular maintenance is key for any property's long-term health. Our maintenance programs are designed to keep your properties in tip-top shape.
Joint Sealing
Effective joint sealing is crucial for structural integrity. Our services ensure that all joints in your property are sealed to perfection.
Building Reports
We provide comprehensive building reports that help you make informed decisions about property management.
Window Cleaning
Sparkling windows make a world of difference in the appearance of a property. Our window cleaning services promise a streak-free shine every time.
Conclusion
Property management is a demanding job that requires a multi-disciplinary approach. With our extensive experience and comprehensive service offerings, we are well-equipped to meet the diverse needs of body corporates and management agents in Cape Town. Don't leave your properties to chance; trust us for high-quality, reliable, and cost-effective body corporate services.
Contact us today to discuss how we can help you manage your properties more effectively.
Some of our Services to Management Agents and Body Corporates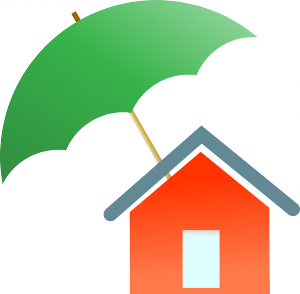 Waterproofing Services
Plaster Repairs
Roof Cleaning
Renovation
Redecoration
Scaffolding Access
Maintenance Programs
Joint Sealing
Building Reports
Window Cleaning